A dynamic approach to honoring your feelings, exploring your journey, finding joy in the moments that will lead to your organic happiness.
COACHING SPACE JUST RELEASED!
Now scheduling consultations for 4 people to find the magic inside. These will be individual coaching sessions with an optional group gathering for a fun activity.
Certified Happiness & Therapeutic Art Life Coach
12 Weekly 60 minute sessions
Tired of trying to be happy only to be left feeling disappointed?
Have you faced your worst nightmare and don't know how to stand up again?
Do you feel that there is more to life but have no idea where to look?
It's time for something different…
"I use art, energy, nature, and intentional tools to guide others on their own path of self awareness in order to discover their inner joy, unique gifts, and personal power to walk this messy life with intention and childlike wonder. I hope to have some small part in filling the world with more difference makers, more joy, and more healthy people, mind body and soul. " Shannon Tibbetts, CPC
In addition to training and education, Shannon pulls her coaching from the multitude of messy life she has been dealt. The most prominent of this stems from her daily struggle to learn how to live a life alongside grief. Her son Zach died in 2018 at the tender age of 22. Somehow a mantra of "keep going" played in her head almost immediately and that began what will be a lifetime of coping and learning from the pain. Having always wanted to help others, and realizing that these strategies that allowed joy to fight its way back into her life were not commonly used, she decided to continue her education and focus on helping those that wanted more happiness but were unsure how to get there.
With a focus on understanding your emotional connections and messy life struggles all while moving towards a state of joyful living, Shannon combines the various life coaching skills into an organic and messy formula of art and exploration to provide clients with a safe, fun self discovery into what will help you tackle those moments in that messy life that we all live. This unique style and positive thinking helps to see the possibilities inside each of us and in time help you find where your joy lives and how to go after it.
Life is Messy…now what?
Schedule a free consultation via email or call Shannon at Imaginif Media (407) 710.5503 and visit us online here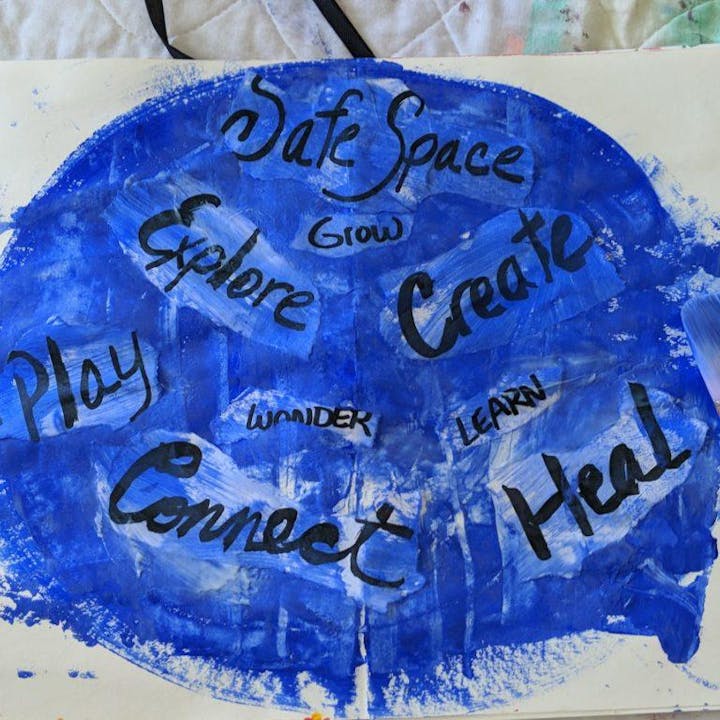 The activities provide ways for people to connect with the inner child even while working through difficult situations. Lots of fun work that also serves a purpose to heal from the traumas of life.